11 member countries of the Trans-Pacific Partnership (TPP) are expected to meet to decide on its future in May this year at the Economic Cooperation Forum. Asia – Pacific (APEC) is held in Vietnam.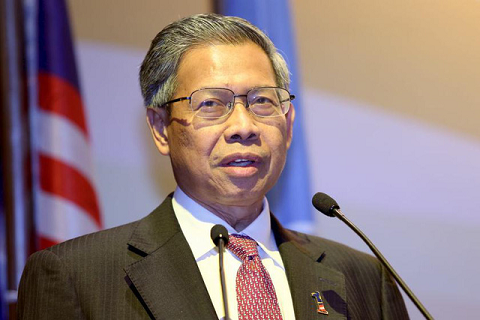 Malaysian Minister for International Trade and Industry, Datuk Seri Mustapa Mohamed (Source: Saw Siow Feng)
Datuk Seri Mustapa Mohamed, Malaysian Minister for International Trade and Industry, said that the heads of TPP member countries are expected to meet in the Ministry Conference. Trade chief to decide the next steps of TPP.
He said Malaysia currently welcomes any comments related to TPP, whether it is the construction of a bilateral agreement or the formation of a new treaty. no America. However, the final decision will depend on the mutual understanding and agreement between the countries in the meeting.
"The bilateral agreement is only one part, the important part is the agreement between 11 member states. It will be a pretty difficult negotiation with many issues among member countries. "
"Perhaps the formation of a bilateral agreement with a few countries that we do not have a bilateral agreement such as Canada, Mexico and Peru is a wise decision. ", He told reporters at a meeting of the International Ministry of Industry and Trade and its agencies yesterday (February 16).
Previously, on January 23, US President Donald Trump signed an ordinance to withdraw the US from TPP after 5 years of negotiations.
Therefore, the 11 existing TPP member countries include Australia, Brunei, Canada, Chile, Japan, Malaysia, Mexico, New Zealand, Peru, Singapore and Vietnam.
Comments on Malaysia's fourth-quarter GDP growth rate at 4.5%, he said the ministry will continue to try to boost investment growth. and trade.
The Minister also said: "This requires us to be more active in promoting investment and trade to ensure that Malaysia can continue to attract. foreign investment while improving domestic investment. "
"We see commendable export growth in November and December that contributed to GDP growth in the fourth quarter and we expect this trend to be continue this year. " he said.
Source: baodantri./